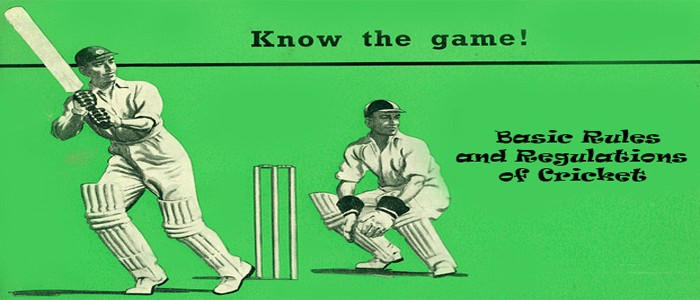 Cricket is an outdoor game and in current situation, it's well known game popular all over in the world. In India, Cricket is an only game which is more popular compares than other games. While cricket was introduce in the 16th century by England. If you are not aware with basic rules and regulations of cricket then you can't play in real life. It has many rules and regulation, but not compulsory to know all of them. If you want to play normal cricket it's not compulsory to know all basic rules and regulations of cricket, but if you are choosing cricket as a career you must needed to know everything about cricket.
What is Basic Rules and Regulations of Cricket ?
In Cricket there are 22 players who play in one ground, 11 players in one team and the other 11 players in another team.
"Twelfth man" is in every team, he plays when any team member got injured, he is also known as Substitute Player.
Cricket is playing with bat & ball, and it required a specific amount of place to play comfortably.
Day by day Cricket is growing and developing in other countries. In Cricket there are three types of formats –
T-20 Cricket– It's a limited overs match and people like to see this format. In T-20 format, there are 20 overs for one team.
ODI Cricket– It's limited over format but it has 50 overs for one team. This format is also popular but not much as T-20 format.
Test Cricket– Test Cricket is unlimited over format which usually play up to 4 to 5 days.
In one day they get 90 overs to play. In this format, each team play two innings, many times there are chances to draw in such case no result comes out. In Cricket toss is important part of the game, because it decided who will bat or ball first according to their choice. If you win toss you can bat first or ball first it's all depends on you what you want to like do first. Cricket is a team game, but team member has to right to take decision whether he is out or not.
The umpire is a person who takes all decisions in cricket; there are three umpires in cricket –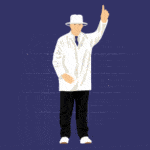 First umpire– who stands nearby stumps.
Second umpire– who stands nearby batsman inside the circle ground.
Third umpire– His work is to take decisions but in a digital way by help of technology. If ground umpire facing difficulty to take the decision, that time they can take help from third umpire.
For Cricket, you required 22 yard pitch to play it comfortably. There are three pairs of stumps on one end and other end another three pair of stumps. The way to score runs comes in the basic rules and regulations of cricket. There are many ways to score runs like by running on the pitch. If you hit the ball by bat you have to run on the pitch by carrying a bat in hand up to another end of the pitch. The batsman is standing on the other end while run to make a complete one run. It's compulsory both batsmen should run to score runs. They will consider out if they didn't cross the crease line. It depends on format how many overs they will play.
In one over there are six balls, bowled by specific person. If you miss the ball it will consider as empty ball, no run on missing ball. Cricket is played in the circle shape ground and there is not a specific measurement of ground it depends on place & country. While it's circle shape ground at the ends there are ropes which are also known as "Boundary Line" in Cricket. If you hit the ball which crosses the boundary line you get runs. If the ball travels on ground level you get 4 runs as it's known as four runs in Cricketing world. If the ball cross boundary line directly pitching outside boundary line we get 6 runs as it known as "Six" runs.
We also get runs by overthrow in Cricket. So, what is Overthrow? A ball hit by the batsman and fielder throws it back to wicketkeeper end if he doesn't collect or miss to catch the ball, a batsman can take run at that situation.
There are different ways to make batsman out –
Bowled– If a batsman can't hit the ball with the bat and it hit to stumps is known as "Bowled".
Caught– Batsman hit ball in the air and fielder catch while catching ball it should not fall on the ground.
Stumped– When a batsman take run at that time if batsman not able to cross the crease line at that moment wicketkeeper stump him.
Run-Out– When a batsman didn't cross the crease line and if fielder hit ball to stumps as it known as "Run Out".
Hit- Wicket– In Cricket a batsman can also get out by his mistake. If a batsman hits a stump by the body or bat then, he is going to declare as "Hit-wicket".