Today young generation is choosing career in cricket after 12th, because a career in cricket is a one of entertaining & secure career in India. And it's very popular in India. Youngsters dream to play for the Indian team. Its sound very easy to play for India, but in reality, it's one of the most difficult tasks. In India cricket is popular and young player had to face the competitor in their cricketing journey. But many of the parents not going to support them in this particular field; they think playing cricket is a waste of time. Every parent is forced to his child to focus only on studies. If he likes cricket and wants to play cricket don't be against them. In the cricketing field, parents support plays an important role.
You Must Be Perfect In Any One Field
Batting
Bowling
Wicket keeper
In cricket there are three fields, you must be perfect in any one field. It's not necessary to be perfect in all three fields. Totally depends upon you, if you like batting in future, you can become a batsman, if you like bowling then you can be a bowler & if you like wicket keeping in future you can become a wicketkeeper for the team. Although practice particular field and make yourself confident, you can beat your competitors.
If you select any one field among this you must have deep knowledge about a particular field.If you are master in all three fields, you will be known as ALL-ROUNDER for the team. All-rounder is a key player for his team.
What is the main important factor help to choose a Career in Cricket After 12th?
Education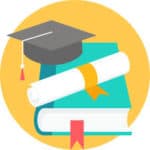 There is no education for cricket because it's a sports field. If you want to be a cricketer after 12th education you should have a talent for survival in this field. It's not compulsory a boy\girl who is from a science/arts\ commerce student can become a cricketer in the future. Being a cricketer is best choosing careers in cricket after 12th education. You didn't require a particular stream to be a cricketer. If you think in future, you can be a great cricketer then choose cricket as a career.
Build Your Own Personality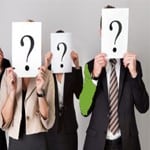 In cricket, personality plays a main role. People should know you by own unique personality. Don't copy other style and personality. In future you're playing style and attitude must be different from the other. This thing makes, you will be future star. Motivate yourself and focus your mind on the game. If you are from low family backgrounds or by the small club, not to be weird your talent will support you. In cricket, practice makes your game perfect. Be yourself and the respect other players, your ego can stop your progress in the game.
Be Aware About Cricket Rules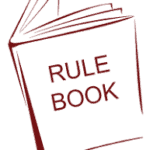 Cricket rules change according to the format of the game. You must know cricket rules to play long cricket in future. (BCCI) Board of Control of the Cricket makes rules in cricket sport. If you are choosing a career in cricket after 12th then it's your responsibility to know the rules. Different rules must be has a different format. Cricket rules change according to cricket format.
Join Best Academy For Cricket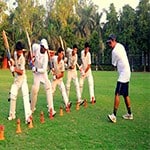 If you are a cricketer you will face many challenges in day to day life. Playing for Indian team required quality of technique and hard work in the game. It's difficult to make your own personality different from others. Thanks to Ranji Trophy, IPL and other tournament's because the Indian team got a future star player by this tournaments. Defending challenge in the game will make you stronger. Fight for your country and give your level best.
Play Under Pressure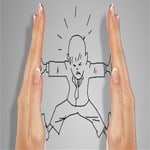 A player has to face lots of pressure during the game. Some player likes to play under pressure and for remains cricketer, playing under pressure is a weak point for them. Representing the country at international level is a huge responsibility for cricketers. They face up and down in the cricketing career. We must be a key player for the team. In cricket a day you lose a match you face many criticisms by people. Being a star player set your mind to play under pressure.
Aim Your Goals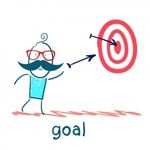 You should set your goals to achieve success in the future. If you are choosing cricket as a career after 12th, take it seriously. Practice daily on the local pitch it will improve your skills. And force on the particular field which you like to play. In cricket, there are three fields (Batting, Bowling and fielding). This thing will help you to become a cricketer after 12th or in the future.