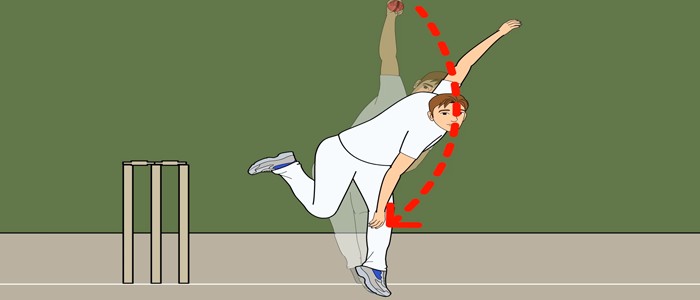 In Cricket, bowling is main things which make it a different game from other. We must know cricket bowling techniques because its play an important role and who want to be a cricketer in the future this information may help you to be becomes great Cricketer.
Types of bowling is divided into two parts –
It does depend on you which bowling action suits you. If you want to become a bowler your body must be fit and active. No laziness, No smoking & No alcohol this thing must to avoid by you if you want to be a Best bowler for the team.
Spin Bowler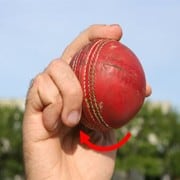 Spin bowler is the bowler who ball slow delivery, but they swing ball in both direction leg side or on side. Swinging ball is an important part for spin bowlers. In Cricket bowling techniques, swing bowling has a different technique to confuse batsman. More swing will bet batsman to play particular shot.
In cricket bowling techniques, there are different types of spin bowler –
Leg Spinner
Off Spinner
Chinaman
But entire spinner techniques are similar from each other. If you want to be a good spinner your wrist must be strong to swing the ball more than other. Wrist power helps you to swing more and fast. The spin bowler must be fit, because in test cricket he has to ball unlimited overs against defending team. Physical fitness, Stamina, Strength must require for any kind of bowler in cricket. Spin bowler's grip should be perfect, it must be right grip to ball a swing ball.
According to bowling action grip and wrist power are the main things in spin bowling. As it's all depend on how you can swing or spin a ball. Many of time spin bowler become very useful in cricket because they are key bowler for every team. Due to swing in ball or other technique helps to take a wicket (wicket taker) in such condition. Above are some basic techniques for a spin bowler if you going to apply it in your game then you will see results soon.
Fast Bowler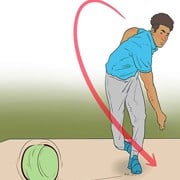 Fast bowling is the most difficult task in cricket to do so. A fast bowler is a person who runs more than any team players. Fast bowling required power, Strength and Stamina. Your body plays an important role to become a fast bowler. If your body is not ready for fast bowling then you can't be a good fast bowler in cricket. So, if you want to become a fast bowler in the future. Your Shoulder, arms, and legs must be strong; you have to do daily exercise and gym. Behind every fast bowler success his body Strength, Stamina, and Fitness these things plays an important role.
Weak arms, Shoulder, legs will make you worse fast bowler. Another important thing in fast bowling is stamina it goes to increases by daily running. A fast bowler needs to run daily, a quick running will help him to be a fast bowler. Day to day running increases your body Stamina that's very necessary to your body. Another benefit of running your legs will become stronger. Body fitness is an important thing for the fast bowler. Although it's not ended if you are fit, has good strength & power because, accuracy is one of the main keys to figure out in any fast bowler.
Fast bowler speed must be more than 140km/h than we will be known as a fast bowler although he will not be so. So, focus on your bowling speed, aim your particular part on pitch and hit forcefully. Fast bowler should know different technique to take wickets. Use cricket bowling technique like slow ball, Cutter, Swing etc. These things will help to confuse particular batsman. A batsman is ready to face your normal delivery, but he didn't know you had other cricket bowling techniques, suddenly you delivery slow ball he will miss the ball and you get his wicket.
Bowling action must be perfect and unique to delivery perfect ball. The first thing is your run- up in the ground, Short run- up can affect your bowling skills or extra run-up can also affect your bowling skills. So, take a comfortable run-up you must feel comfortable with the ball. And your releasing time must be perfect. A ball must be released when your hand came on top of your head, a 90 degree angle. A fast bowler must know batsman game planning, what is going on his mind? In simple words he plays with batsman mind, In Cricket bowling techniques this is one which is very important for bowler. Fast bowler can become a wicket taker bowler for his team, but same time he can give more runs than other bowler at that moment your mental power must be strong. You should be positive and be attacking through batsman.