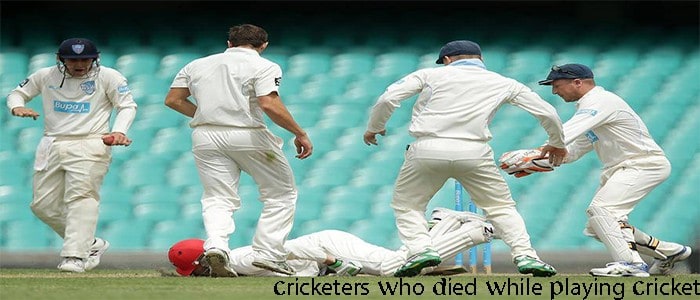 In the cricket world, there are many cricketers who died while playing cricket match due to some accidently. Many of cricket fans still remember those cricketers because of they made many cricket records. In today article, we are going to share the list of cricketers who died while playing cricket match and also share those cricket record.
Wasim Raja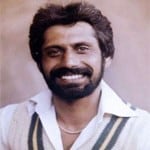 Wasim Raja is an international cricket player, played for Pakistan team. He was a fantastic all-rounder in Pakistan Team. He was suffering to bowl because of dizziness while playing cricket. He fell down near boundary line and never recovers from it. He was great cricketer with a huge fan following. He made some of following unbreakable cricket records in his cricket career.
In international cricket, he played 57 test matches for his team.
In one day international, he played 54 ODI matches for his team.
In first-class cricket, he made an unbreakable record. He played 250 matches in first-class cricket and scored 11434 runs and 558 wickets.
Later he becomes ICC match referee and did oversee 15 test matches.
At the age of 54 years, he was playing for Surrey and bowled many overs against defending the team.
Raman Lamba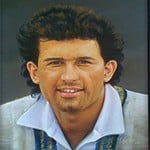 Raman Lamba was an Indian cricketer played at international level. He was popularly known as a Good batsman.
He played four test match and 32 one day international for Indian Team.
He showed his talent in Bangladesh's Dhaka Premier League.
In unofficial one day international, he also represents Ireland team.
His death was very painful death in cricket history. During fielding at short leg without helmet ball directly hit on his head. Force of the ball was so hard that it bounces and goes in the hand of the wicketkeeper. This incident happened on 20 February 1998 in Dhaka Premier League at Bangabandhu stadium. Raman Lamba was fielding without the helmet at short leg. After hitting the ball on his head he did walk off the field. But later in the dressing room, he fell down. He was admitted to hospital and survives for 3 days later. He left the world at the age of 38 years.
Ian Folley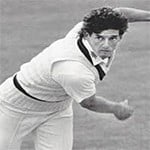 Ian Folley was a first-class cricketer played for Lancashire and Derbyshire. He was right-hand batsmen and left-arm spin bowler. On 30 August 1993, he was batting against Cumbrian Whitehaven, while batting the ball hit below the eye. He was in bad condition and directly admitted to hospital. During his treatment, he got a heart attack and cause death.
In first-class cricket, he played 140 matches and took 287 wickets.
He was selected in international cricket for England against Pakistan tour. In that season he took 74 wickets in that tour.
He was great cricketer which was in fantastic form in the 80s.
Syed Faaqer Ali
Syed Faaqer Ali was an Indian cricketer, son of Syed Abid Ali who played cricket for India earlier. He was an attacking batsman plays with attacking mood. He got the heart attack on a field on 19th April 2008, at the age of 34 years. He suffered 15 minutes and later he passed away in Fremont's Washington Hospital.
While batting he was not feeling well as he asked the umpire for a runner. A few minutes later this incident took place leaving everyone in shock. He loves to play cricket for his country and he wants to do something great for his team. He was very passionate about his goals and he wants to groom youngsters of the country. Indian cricket team lost one of the great cricketers who died while playing cricket.
Wilfred Slack
Wilfred Slack was a first-class cricketer played for Middlesex team. He was known as great batsmen in the team, due to his skills he scored 13950 runs in 237 first-class matches with 25 hundred. He plays the role of opening batsmen in Middlesex. He opens innings with Graham Barlow, one of the best opening pair in Middlesex. He usually fields at short leg and silly point, he has a great record in fielding with 174 catches in a career.
His health condition was not much better due to blacking out while playing. On 15 January 1989, he fell down while batting against Cavaliers XI in the Gambia. And later he never recovered from it and passed away. Wilfred slack is one of the great cricketers who died while playing cricket.