In the history of cricket, it was firstly played in England at 16th century. It was very famous in England & they are playing in school, farm, and everywhere in between. But the turning point of legendary game cricket comes in the 18th century, when they found this game is an excellent opportunity for betting. Day by day cricket got very popular and it must required agreed rules. The first cricket law was printed in the year of 1744 on handkerchief naturally and now it is in MCC museum at lord in London.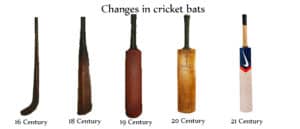 In the history of cricket, First international match played in the year of 1877. That match was between England and Australia, in that Australia beat England in Melbourne it was a proud moment for Australian because they win the first international match on England soil. In 1882, At Oval in London led to matches between two nations that being ashes.
Old Era Cricket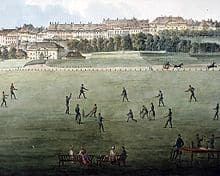 Old era cricket earliest star was WG Grace, he played 44 seasons from year 1865 to 1908 grace was famous for his batting. Another name in old era player DON BRADMAN is was also known as father of cricket. Don Bradman plays for Australia and his batting skill was so amazing, due to this bowler doesn't out him easily.
Another top batsman in history is Sachin Tendulkar, he was retired in 2013. He was also known as GOD OF CRICKET he scored 15,921 runs in 200 test match and 18,246 in 463 one–day international cricket match. Sachin Tendulkar was the only one player who made 100 international centuries, and is the only player to score more than 30,000 international runs. Sachin Tendulkar was first batsman who scored a double century in one–day international in other words Sachin was FACE OF INDIA. India is well known country because of him. SIR GARFIELD (GARY) was the first player to hit six sixes in a single over in first class cricket playing for wottinghamshire against glamorgan in the year 1968.
History of Cricket in India
In the history of cricket in India, Indian cricket team won the first world cup in year 1983 under the captaincy of Kapil Dev. He was also known as HERO of that world cup his contribution was huge in winning 1983 world cup. In 2007 India won ICC WORLD T-20, and in 2011 INDIAN CRICKET TEAM won world cup & ICC CHAMPIONS TROPHY in the year of 2013. India's success in cricket because of huge domestic tournament like Ranji trophy, Duleep trophy, Vijay hazare trophy, the Deodhar trophy, theIirani trophy and NKP salve challenge trophy. Indian cricket got more popular due to Indian premier league a T-20 competition.
Indian played his first cricket match against England in lord 24000 people attempt to enjoy match a massive crowd. King of the United Kingdom was attempted who was also the emperor of India. Indian cricket got independent in the year 1947 they are free from British raj. In that era Vikhyat Gupta was the first person to score a triple century in debut match in an ODI. India's first test victory was against England in Madras.
In India history of cricket is not much interesting in an old era because we Indian's didn't know the perfect way to play cricket when cricket was invented by England he have all knowledge how to play. By seeing them other country also tried this game for their fun.
In older era, due to cricket's people got badly injured by that hard ball because of less safely day by day they updated this game and popularity increased beyond other countries. And now a day we know cricket become a global passion.