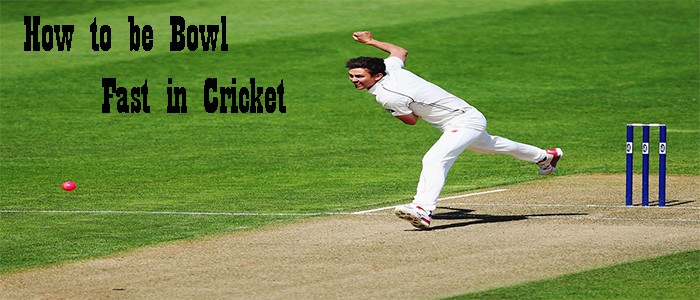 There are two types of bowling in cricket 1. Fast bowling 2. Spin bowling. A fast bowler plays a vital role in taking wickets for his team. He is one of the important assets in the team to get the victory. A fast bowler can beat a batsman by his pace. To acquire speed in bowling a bowler needs to do more hard work (practice) and fast bowling tips. This article is for every fast bowler, who wants to know "how to bowl fast in cricket".
How to Bowl Fast In Cricket
Grip On Ball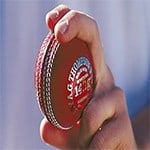 A fast bowler must know the right way to grip the ball in hand. A perfect grip on ball increase pace in bowling. HOW TO GRIP A BALL? Your middle and forefinger must be parallel on the seam and wrap thumb at the bottom of the seam. At the time of delivery when you rotate hand, your ball must be on a seam. A bowler shouldn't hold a ball too tightly it can harm your bowling. Hold it in an accurate way to deliver a perfect ball on the pitch. If you want to become a fast bowler, you must know right technique & fast bowling tips on "HOW TO HOLD THE BALL" for better control.
Run-Up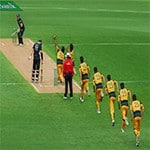 Being fast bowler a batsman must have fear in his mind to face your bowling. Accurate run-up can enhance your bowling speed. But you should know the perfect distance from your run-up. If you think "LONG DISTANCE RUN-UP GIVES MORE SPEED IN YOU'RE BOWLING" that's not true. There are many bowlers who can ball fast with a short run-up. There is no fixed length run-up for a fast bowler. All depends on you, in which run-up you feel comfortable try it in your bowling. If you are a fast bowler take 8-10 paces before delivering the ball. Proper run-up & some best fast bowling tips help you to become best fast bowler in cricket.
Strong Wrist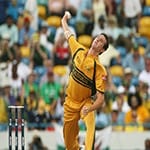 Fast bowler's wrist must be stronger to generate more speed in bowling. The wrist is an important part which adds overall speed in your bowling. When you release the ball snap your wrist with arms and stop it on above waist height. It helps to push the ball from hand to generate speed into the ball. Try to use wrist in the right way it should not lock your wrist. Practice a lot in net session to increase bowling speed. High movement in bowling can harm your wrist; you must take care of it. Try different types of exercise to make wrist stronger.
You may also like- Cricket Exesice for Batsman
Arm Placement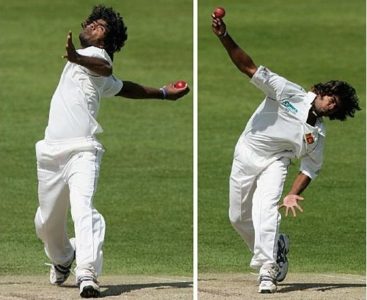 Arms are an important part of the body for bowling in cricket. A stronger arm gives you more speed in bowling. A proper arm placement also helps to generate speed in bowling.
But you have to stop straight arm delivery it decreases speed in your bowling. If you want to become a fast bowler, stop using straight arm delivery. Your non-bowling arm must be outstretched from your body. Use fast bowling tips in right way to increase speed in bowling.
You may also like-Cricket Bowling Techniques
Involve Body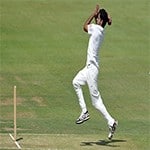 A strong arm helps to increase bowling speed. But only strong arm didn't help you to generate speed. A fast bowler should involve his whole body to generate high speed in his bowling. Try to involve your body in the delivery of the ball for high bowling velocity.
Use upper part of body, use hips to generate high bowling speed.
Use non-bowling arm, swing it faster to generate high bowling speed.
A fast bowler has to train his body at extreme level. He is an only person who losses more stamina than other players in cricket.
You may also like- How to Bowl Yorker
Practice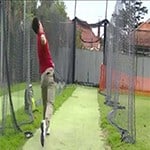 Practice is an important aspect every player must do it to become a great sportsman in future. If you want to become a fast bowler you need lots of practice. You must be dedicated to your game. Every great player practices a lot to become a successful sportsperson. Sachin Tendulkar was struggling a lot in his cricketing career. He uses to practice 6-8 hours with his coach. Focus on your goals tries to make your weak point as a strong point.
Enhance your ability and force your body to achieve success. Day by day practice will make you stronger. Control your mind and stay focused on your goals. Learn technique related to "how to bowl fast in cricket" apply it in your bowling.
Improve Stamina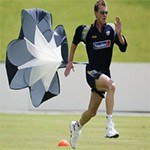 If you are a fast bowler your stamina level must be high on a level. In a game, a fast bowler loses more stamina than other players. If you have less stamina you cannot bowl longer in the game. Stamina helps you to run faster for the longer time period. This is an important fast bowling tips for "how to bowl fast in cricket".
You can improve stamina by running and other cardio exercises. Try to do it daily for better results in future. A fast bowler must do cardio exercise daily. Be active and fit player on the field to perform better.
Focus on Game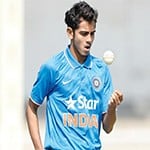 Be focused on your game didn't distract your mind. It's very important moment of your life, so be cool and calm and give your best. No matter you win or lose the game, always give your best in game. Play with a fighting spirit and fight till the end of a game. Your every delivery of the game is very important in a game. Focus on bowling and try to bowl fast than other bowler's.
Every bowler has a question "how to bowl fast in cricket?" Apply these fast bowling tips in your bowling; soon you will become one of the best fast bowlers in the cricketing world.