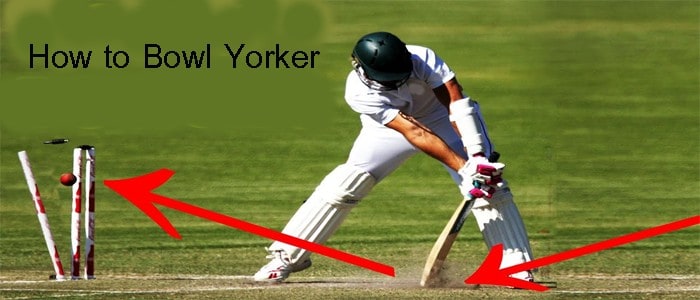 A perfect Yorker bowl can be beat best batsman in cricket. A bowler has to grow his skills to be master in it. '' Yorker'' is one of the most difficult delivery in cricket. It's not easy to bowl a perfect Yorker. In today article, we are going to disclose some tips & strategy for how to bowl Yorker perfectly. International players face many difficulties to bowl a Yorker during the match. A player must practice a lot because Yorker bowl is difficult to bowl against batsman. A player required perfect training on Yorker to achieve success with it. We ball a Yorker to hit batsman's feet. Every batsman struggle to play Yorker ball and later they are ''yorked''.
Learn How to Bowl Yorker with Perfection
Aim Particular Area
A bowler focus must be in an area where the batsmen face difficulty to play. Your aggression plays an important role to bowl a Yorker. A strong aggression during bowling increases bowling strength. Aim middle or off-side stump and attack on it forcefully. If you face problem to aim a particular stump, then make aim on the batsman's body e.g.: Batsman's feet or toes. Applying this trick will help you to take wickets. But a bowler should not lose his focus from a particular area. You must be active in field to bowl a perfect Yorker. When a delivery is called 'Yorker'? A ball hit batsman's feet and cross crease before it bounce. Very useful trick a bowler must apply it.
Accurate Run-Up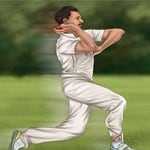 Run-up is an important part for every bowler; an accurate run-up increases your bowling strength. No necessary to waste your energy in bowling with a wrong run-up. Your run-up must be quicker than other it will help you to bowl a Yorker. Slow run-up will decrease your bowling speed. Try to ball in normal pace or more than it to ball Yorker. A bowler must be accurate in every condition, its play an important role to ball a Yorker. Don't change your bowling action to increase speed. If you do so it will affect your bowling speed. No necessary to do unwanted things to ball a Yorker. Normal speed is best for bowler to maintain accuracy.
Try to Hit Batsman's Feet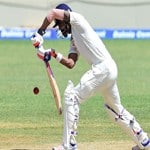 A bowler must be in aggression when he balls Yorker to the batsman. He should try to hit batsman's feet as fast as he can ball. Hit the right side of the batsman area to get closer to the batsman. This delivery will be dangerous for the batsman to play it. As he will face problems from "Yorker", and you get a wicket. At the moment of release your body must be balanced. Try this trick it will help how to bowl Yorker.
Lots Of Practice
If you are a bowler, you required a daily practice if you want to be a successful cricketer. A "Yorker" delivery is not easy to ball you needs tricks and techniques. Try to understand your mistakes and make changes in bowling. In the practice session, focus on particular aspect which you want to be a perfect in it. At a time only one aspect has to be focused by the bowler. If you improve your problems, try to be a good in next one. Watch online coaching videos for how to bowl Yorker it will help you to be updated by new tricks and technique.
End Position
Try to make your end position accurately to bowl a Yorker. If you are not good at end position it will effect on your bowling. When you release ball try to be in controlled. Your body weight must be in control and keep its consistency. To add more power in Yorker snapped your wrist at the time when you release the ball.