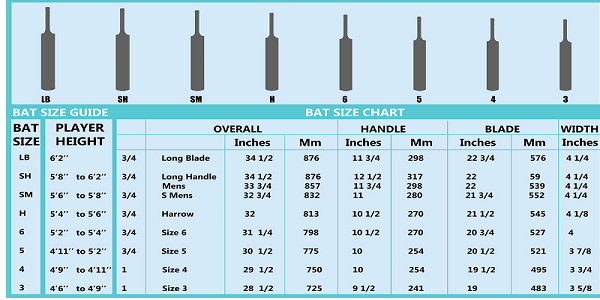 One of the most difficult things is how to choose a cricket bat according to your requirements. A perfect cricket bat can increase your batting skills and performance in that particular game so during playing a good cricket we must need to choose a perfect cricket bat. First of all beginners can't understand the difference between bats they have zero knowledge about bat but although it's a very important thing to understand. Wrong bat choose can effect on your level of performance. So, it's time to change the thinking and start choosing right bat which you needs more. There are some simple tricks & ideas which will help you for choosing a cricket bat which is perfect for you.
Choose a Cricket Bat According to Your Requirements
There are different types of cricket bats for different fields in cricket. For example Tennis cricket has his own tennis bats. And those who play with leather ball they have thicker bat. So, first important step is to choose right bat for you. If you play with tennis ball no need to buy thicker bat of high price because there is no need of that bat in tennis cricket. A tennis cricket has its own low price bat. If you play with leather ball you must buy thicker bat for that particular ball. If you will not do so that can hurt you or your bat.
Shape of Bat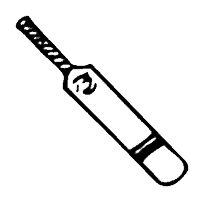 Batting style decide the shape of bat which you need, let see following example-,
Front foot player choose bats with lower middle.
Back foot player choose higher middle bat.
If you are playing on bouncer pitch higher middle bats are perfect for that pitch.
Last example to choose shape of bat, if you play on normal pitches you require lower middle bat.

Cricket Bat Weight

A perfect weight in cricket bat can increase power in shot. But it not means that large weight bat gives you powerful shots. Because if you use heavier bat it will not be easy to handle it and you need to apply more power to play that shot. But if you know technique to play with heavy bat it will feel lighter due to smart batting technique.

Cricket bat sizes

If you want to play cricket at international level first most important thing is bat size according to your body. A right size will help you developing in cricket field. A bat should not be longer or no more heavy then your body weight. Bat size also depends on your age, if you going to choose a cricket bat and ignoring following size, later while playing you will face difficulty to play stroke.

Cricket bat sizes for 12-14 year old & height of batsmen 5ft 5'' to 5ft 8'' – Length of bat 32 3/4 inch & width of bat 4 1/6 inch.
Full size (Short Handle) for 15+ years old & Height of batsmen 5ft 8'' to 6ft 3'' – Length of bat 33 1/2 inch & width of cricket bat sizes 4 ¼ inch.
Full size (long handle Blade) 15+years old & Height of batsmen 6ft 3'' and above – Length of bat 34 3/8 inch & width of bat 4 ¼ inch.

Cricket Bat Grains

What actual a cricket bat grains mean? A grains is lines on the face of the bat it show the age of the willow. While buying cricket bat you should see how many grains are on your cricket bat. Grain is a very small thing to notice in your cricket bat but it's very necessary to know for all cricketers and cricket lover.

If there are more than ten (10+) grains on cricket bat it mean bat performs from early stage, little short than less grain bat.
If there are less than six (6-) grains your bat have then it means bat is strong and it will stay longer in your life as a durability.

Cricket Bat Grip

To play accurate shot your grip on cricket bat must be perfect according your need. A player must feel comfortable while using cricket bat grip on handle. For small hand cricketers, can use thinner handle later they can apply extra rubber on grips.An accurate grip gives you actual width and feels comfortable. If you apply two grips it will increase pick up and shot speed. All depends on your comfort level. How many number of grips you required.

Cricket Bat Handle

A perfect cricket bat handle will decrease the shock which is created from the ball. If you are technical batsmen use oval handled bats.

Oval shape handle bats provide strength and gives pick up in bat. It's very comfortable for technical batsmen to handle oval shape bat.
If you are aggressive batsmen go for round handled bats than Round handle bat gives control to bottom hand and choosing Length of cricket bat handle can be selected your comfort level.

Toe Guard

Toe guard is lower part of bat. It's not as strong as middle part of bat. Cricket bat is designed to hit from center of the bat it's from 6 inch upto 8 inch up from toe. While facing Yorkers, ball hit on toe of bat which dent or split it. So, we must take carry to fit toe guard to bat to reduce risk. Professional cricketers come with toe-guard attached.

Cricket Bat Brands

There are many brands of cricket bat available in market. For example Puma, Adidas, Reebok, GM, SS, SG, Kookabura, Gray Nicollas. But it not means that if you choose a cricket bat which is popular branded bat than you will become great cricketer. No Never, It's all depends on your skills, Techniques, Talent.