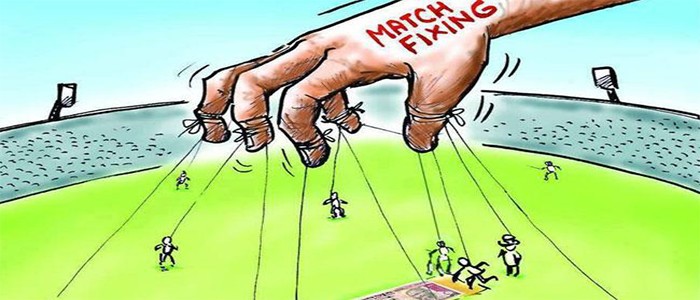 Cricket has been given lots of proud moment and respect for India. In the sports category, India is been known as a well-known country due to "CRICKET". India is an only country in the world having a huge fan following in cricket. Cricket is not an only sport for Indian it's a part of their life. Cricket can make you rich if have the talent to play it in the right way. But there are some Indian cricketers who took "SHORTCUT" in their life to become a rich man. Here we will share some Indian cricketers involved in match-fixing.
Top 5 Indian Cricketers Involved In Match Fixing
Mohammad Azharuddin

Mohammad Azharuddin was one of the best Indian cricketers in the history of cricket. He was brilliant batsman of modern era because of his fantastic wrist work. He scored 15,000 international runs with 22 test century for team India. In his modern era he was one of the stylish Indian cricketers. He was popular Indian cricketer who got involved in the match fixing scandal.
It was reported that Mohammad Azharuddin has healthy connection with bookies.
He was also connected with Mumbai underworld, this report totally collapsed his cricketing career.
In 2000, BCCI and ICC banned him for life.
Andhra Pradesh high court requested BCCI to remove ban from Mohammad Azharuddin. Nothing gone right for him at the end he has to say "GOODBYE". He will suffer although his life with burden of guilty.
Bad news for Indian team cricket they had lost best captain.
S. Sreesanth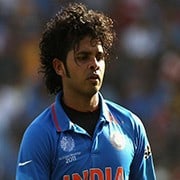 S.Sreesanth was young Indian fast bowler & he always has attacking mindset on field. He was one of the best bowlers because he swings the ball at good pace. A young Indian fast bowler got involved in many controversies.
His career best bowling spell was against South Africa of 5 for 40 in Johannesburg.
He got arrested by police in May 2013, because of alleged spot-fixing in IPL.
Sreesanth received 40 lakhs from bookies to bowl a fix no-ball against Kings XI Punjab in IPL.
He used his towel for signal to bookies that he will bowl a "NO-BALL" in next ball.
It was a heartbroken moment for Indian team and cricket fans. Sreesanth sold his talent to the bookies for 40 lakhs. The Indian team will miss Sreesanth as one of the best attacking fast bowlers. After a long period of time we had seen his training session video at social media but BCCI yet not removed his ban.
Ajay Sharma
Ajay Sharma was one of the best Indian first-class cricketers. In first class cricket he scored 10,000 runs with an average rate of 67.46. He set a record of 31 centuries in Ranji Trophy. He played 50 first-class innings in which he came out with outstanding first-class average.
In 1988, he got chance to represent India in test match. He failed to perform better at international level. At international level he played 31 ODIs with extreme low average of 20.19. Ajay Sharma was involved in match-fixing scandal due to it BCCI announced life ban to him. In 2014, Delhi district court cleared all charges from Ajay Sharma.
Manoj Prabhakar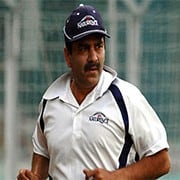 Manoj Prabhakar is an only Indian all-rounder to continuously open batting and bowling in 45 ODIs and 20 test matches. He set a unbreakable record for other players which were impossible to break. In first-class cricket he took 96 test wickets and 157 ODI wickets.
In 1999, he participated in Tehelka expose in which he shared some hidden secrets with colleagues.
Conversation between Prabhakar and colleagues was recorded he said that "he used hidden equipment as he wear in match". This statement gone controversy as it brings scandal charges of match fixing.
Prabhakar said "Kapil Dev was included in this scandal". Kapil Dev replied him strongly as he said "if he will come front of me i will slap him". After investigation they found Kapil Dev wasn't involved in scandal but Prabhakar was banned for match-fixing by BCCI.
Amit Singh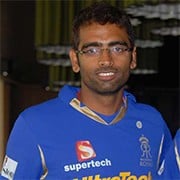 Amit Singh was an upcoming young cricketer who started his bright career under Shane Warne coaching in Rajasthan Royals. He was a lucky man to play for Rajasthan Royals because he was part of a champion team. He made his debut against Kings XI Punjab with fantastic figures of 4-0-9-3. But later question rose on his suspect bowling action in season.
Amit Singh didn't get a chance to play for Rajasthan Royals because of outstanding fast bowling pairs between Sreesanth and Fidel Edwards.
Later it was reported that he has a strong connection with bookies, he acts as a "Middle Man".
He was also involved in IPL match-fixing controversy. BCCI banned him for five years.