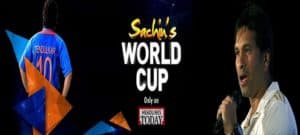 Sachin Tendulkar autobiography is one of the most famous Indian players in Indian cricket team, his full name is SACHIN RAMESH TENDULKAR. He was born on 24th April 1973 in Mumbai, India. He played his first international match against Pakistan at the age of 16, a teenager with curly haired.
In India, Sachin Tendulkar was not only sports person, but also known as 'GOD OF CRICKET', he has a huge fan following and respect in India. He scored many runs for India no one can stop him during his classic batting, he was legend player of India.
Sachin Tendulkar was the only player to score one hundred international centuries. Sachin tendulkar autobiography was very cool and simple, which further adds to his popularity. He made many records by his bat, and some records are unbreakable. He struggle, although his life because of injuries and some other factors.
He played his first domestic match in 1988 and he score a century in that match and also become a leading run scorer in that season. Due to his outstanding performance in first class match he selected for the Indian team. He made his one- day international in 1989, he has also become captain of Indian team but captaincy didn't suit him.
In cricket Sachin Tendulkar was the first person to score double century in ODI (One Day Internationl) and also score 30,000 runs in all forms of international cricket. He scored 15,921 runs in test matches and in ODI he scored 18,426 runs & 49 centuries. Sachin was the only player to play 200 test matches.
Sachin was awarded by Rajiv Gandhi Khel Ratna for his achievement in 1997-98.
Sachin Tendulkar autobiography was also honored with Bharat Ratna in 2014, he was the youngest player to achieve at the age of 40.
Sachin Tendulkar Family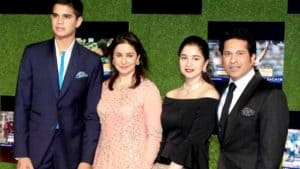 Sachin Tendulkar was from middle class family and family was from Mumbai, Maharashtra. Sachin was from Brahmins family, as his father's name was Ramesh Tendulkar and mother's name is Rajni. Sachin loves his father and mother, Sachin father was a famous Marathi novelist and mother works in the insurance industry. Sachin has two brothers and one sister, elder brother's name is Ajit which is a man beyond his success. Ajit taught him to play cricket and he is known one day Sachin will become a legendary cricketer. He helped him, he sacrificed his life and dream throughout Sachin cricketing life. Nitin is also his brother and Savita is his sister.
Sachin Tendulkar family background was good and they were always given support to achieve dreams and to make it all cricket dream true. Sachin Tendulkar married with Anjali, Anjali was six year older from him. Anjali also played a great role in Sachin's achievements, she sacrifices his job and study and started thinking about a Sachin cricketing career. In 1997, on 12 October Sachin's daughter was born her name was Sara. In 1999 his son was born, her name was Arjun Tendulkar.
Sachin New House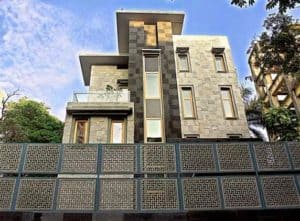 Sachin Tendulkar shifted to his new house in Bandra (west), he shifted from his residence La Mer Housing Society. Square feet of the house is all round 6000, his new bungalow is on the Perry cross road in Suburdan, Bandra . Sachin new house is very big he bought it for 80cr, his dream was to live in such a big house.
At Sachin new house, Sachin can park 35 to 40 cars in his new house. Sachi Tendulkar believes in god & puja, so he had done the 'Griha Shanti' and 'Vastu Puja' before shifting to it. He also saw his new house to his mother because he just wants to see the happiness in mother's eyes.
Security is very tight in his new bungalow they had installed cameras and sensors. Sachin Tendulkar and his wife Anjali want their bedroom on the top of the floor and their two children bedroom and guest house occupy two floors below. Sachin new house at the ground floor has a temple, dining room, drawings and various awards and trophies. On terrace they have swimming pool and at first basement is for servant and second for sachin's passion.
Sachin Tendulkar Wife
Sachin Tendulkar was naughty boy, but shy in talking with girls. Sachin was shy to share his love story with the media. Their relationship is very interesting for cricketing fans and media. Sachin Tendulkar wife a Anjali, saw him first at the airport when Sachin was returning from England series in 1990 , Anjali was come to pick up her mother suddenly he saw a little boy with curly hair. But Anjali didn't know that Sachin is a cricketer.
A love at first sight Anjali started liking Sachin when he saw him at the airport, he shouted loudly at the airport it was interesting and funny. They met each other at a common friend's house and got to know about each other. Anjali career was in the medicine field and sachin career in Cricket, but Anjali was very serious for his studies and career. Anjali knowledge about cricket was very poor, later they started dating each other.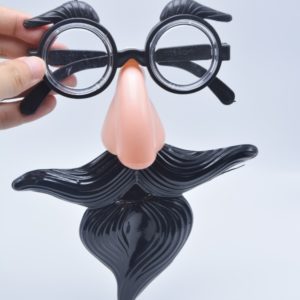 Many funny incidents happen during their dating one of them was very funny. One day they decided to watch a movie, but it was not possible for Sachin because he was famous cricketer. So, they decided that Sachin will change his looks. He decided to wear specs and a false beard and they went to watch Roja movie. In interval unfortunately Sachin dropped specs and fans saw him clearly, Sachin was surrounded by fans, it was difficult to watch movie so they left it in the interval.
After five years dating they decided to marry each other Sachin was shy to share this news with his family. So he decided that Anjali will help him to tell her family. Anjali said to the Sachin family about him and later they got happily married . Now its 22 years they are happily married. On 12 Oct 1997 Sara Tendulkar was born Sachin's daughter and also a baby boy Arjun Tendulkar.
Anjali had huge responsibilities towards his family, she leave career for family and sachin cricketing life. He loves his family more than her career this makes him a good and caring wife.