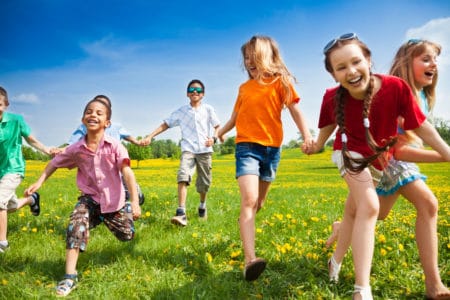 David Strayer, a researcher at the University of Utah, says that over 100 years, people have talked a lot about their deep experiences with nature. Now, it's still happening, but according to an article in Greater Good magazine from the University of Berkeley, the difference is that at this moment, science is evidencing the changes that occur in the brain and in the body when we interact with nature. He and other researchers have dedicated themselves to demonstrate these benefits of nature for children's health, however, we live immersed in a society that gives priority to interior spaces and the connection with the digital world … including children.
In this historical moment, the opposite should happen; the scientific findings should be the reason we need to legitimize the impact of nature and the protection of nature as a means to have healthier, happier and more creative lives. The theme is transversal to all contexts and of course, It should be especially relevant in the educational field, where teachers, with the indicated tools, can promote the bond of their students with the outside world. What exactly does science say? Here we share 5 top benefits of nature for children's health
Less stress

In an experiment conducted in Japan, people were asked to walk in the forest and in an urban space. The walks were equally long and had the same level of difficulty. The researchers measured heart rate, blood pressure, and other factors. In addition, the participants filled out questionnaires about their mood, their stress levels and other points at the psychological level. The results showed that those people who walked in the forest had significantly lower heart rates, indicating that they were more relaxed and less stressed. They also showed a less anxious state of mind, compared to those who walked in the more urban area.

Another study conducted in Finland showed that urban dwellers who walked just 20 minutes through an urban park reported significantly more stress relief than those who walked through the city center. The reasons are not very clear, but scientists believe that this has to do with the fact that we evolved to be relaxed in natural environments.

Positivism

Gregory Bratman of Stanford University has found evidence regarding the impact nature has on our mood. The results of a study carried out in 2015, showed that people who walk in nature, have lower levels of anxiety and rumination (thoughts focused on the negative aspects of oneself), higher levels of positive emotions and improvements in the performance of memory tasks.

Creativity and attention

Many scientists believe that our brains were not created for the bombardment of information to which we are accustomed today. They also claim that this can cause mental fatigue, and exhaustion, which requires a "restoration of attention" to return to a normal and healthy state. Strayer, one of the researchers who has worked on this issue, believes that being in nature just restores the circuits of attention exhausted, which can help us to be more open to creativity and problem solving, a fundamental fact in the learning processes of children. In a 2012 study, He and his colleagues demonstrated that hikers on a four-day trip could solve significantly more riddles that required creativity compared to a control group of people who expected to take the same excursion.

Through another study, it was discovered that the impact of nature in the restoration of attention explained better scores in cognitive tests performed with the study participants. This phenomenon may be due to differences in brain activation when natural scenes are seen compared to more urbanized scenes, even for those who normally live in an urban environment. In relation to this, another study conducted by Peter Aspinall at Heriot-Watt University (Edinburgh), monitored the brain-behavior of people walking in green spaces; What they discovered is that these people showed less frustration and excitement. This, according to the experts, can be what allows the restoration of attention, fostering a more open and meditative mentality.

It is this type of brain activity called "the default network of the brain" and is also linked to creative thinking. "If you have been using your brain to perform various tasks -as most of us do most of the day- and then leave it aside and go for a walk, without all the devices, you have allowed the prefrontal cortex to recover", says Strayer in the magazine. "And that is when we see these explosions in creativity, the resolution of problems and the sense of well-being," adds the scientist. says Strayer in the magazine. "And that is when we see these explosions in creativity, the resolution of problems and the sense of well-being," adds the scientist. says Strayer in the magazine. "And that is when we see these explosions in creativity, the resolution of problems and the sense of well-being," adds the scientist.

Trust and generosity

Researchers from the University of California at Berkeley studied the possible impact & benefits of nature for children's Health with respect to generosity and trust. As part of the study, the researchers exposed the participants to scenes of a subjectively beautiful nature (those beauty levels were evaluated independently) and then observed how the participants behaved by playing two economic games that measure generosity and trust (Dictator and Trust). After exposing themselves to the most beautiful scenes in nature, the participants acted more generously and more confidently in the games than those who saw less beautiful scenes, and the effects seemed to be due to corresponding increases in the positive emotion mentioned in point 2. Other tests have been made to support this argument.

Learn better, live better
No one can say with certainty how nature compares to other forms of stress relief or restoration of attention, such as sleep or meditation, however, research suggests that there is something about nature that keeps us psychologically healthier. Nature is a free resource, you can access it leaving the house or school and in that sense, should not be wasted. Although the research is inconclusive, researchers like Strayer believe that all this sheds light on how nature renews, allows us to feel better, think better and deepen our understanding of ourselves and others. This applies in all contexts, in all ages, but with greater reason should be understood even more in the educational field.
Name: Mukesh Maheshwari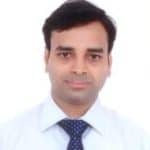 Writing is one of the main hobbies of Mukesh Maheshwari, by Profession Banker, Educator, Counsellor, Marketer, Speaker from last 12 years, by Education Engineer and MBA, worked with HDFC Bank, Kotak, Career Launcher etc. He has written more than 1000 contents on Education, Health Care, Finance etc. He has guided more than 1200 students on their career path. He has delivered sessions in more than 20 colleges on various topics. Check Mukesh Maheshwari profile and achievements.