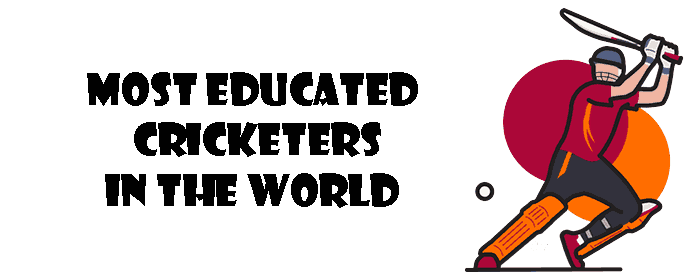 After football, cricket is been a second most popular game played all over the world. Every cricketer has there known education qualification as a student. It's very interesting to know that some of the players are been known as "MOST EDUCATED CRICKETERS IN THE WORLD". In this article, we will share the list of the players with the best education qualification in the world.
Mike Brearley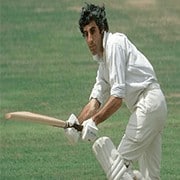 Mike Brearley was an "English Cricketer" he was born on 28 April 1942. He captained Middlesex, Cambridge University, and England. He chooses education as a career after retirement from cricket. Mike Brearley was one of the best captains in test cricket without being a prolific batsman.
Currently, he is known as the famous psychiatrist in London.
For 2 years, he was president of the British psychoanalytical society in 2008 and 2010.
He completed his undergraduate and postgraduate from Cambridge University.
If you are interested to know more about he then read his book "THE ART OF CAPTAINCY". In this book, he shared feeling which he expression during captaincy.
Imran Khan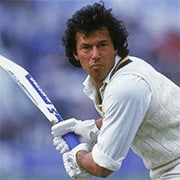 Imran Khan is a former Pakistan cricketer and also been popular as Pakistani politician. Imran khan is a guy with several talents because he is former cricketer, cricket commentator, politician, philanthropist and former chancellor of the University of Bradford.
He completed his college study at Aitchison College in Lahore.
After completing graduation he took admission in Keble college Oxford to study Philosophy, politics, and economics.
In Mianwali, he was founder of Namal college and Shaukat Khanum memorial cancer hospital.
In 1992, under his captaincy, Pakistan won the first world cup.
Kumar Sangakkara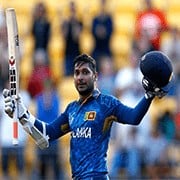 If you wants to know why Kumar Sangakkara is in the list of most educated cricketers in the world check out his YouTube video because he is the most influential cricketer.
In 1996 he completed his advanced level examination in arts.
He completed his school education from the best school in Sri Lanka- the trinity.
He was awarded for all-around performance as a student in the year, also received the highest honor of Trinity College and the Ryde gold medal.
Later he got enrolled in the law faculty of the University of Colombo because his father was a lawyer in Kandy. Cricket didn't disturb his education as he graduated with a degree in law.
Michael Atherthan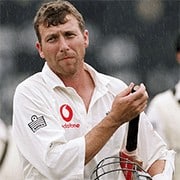 Michael Atherthan was former England captain and opening batsman. Now a day, you have heard his voice in commentary for Sky sports.
He completed his school education at Manchester Grammar School and got chance to study history at Cambridge.
Now he is a commentary and cricket correspondent of the times. If you are interested to know more about him read his latest book "GAMBLING".
Anil Kumble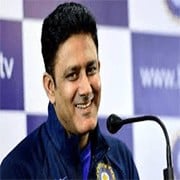 Anil Kumble is a former Indian cricketer and captain. He was also head coach of the India best cricket team. In childhood, he dreams to be an engineer as he chooses Mechanical Engineering for higher education.
He completed his graduation in B.E from Rashtreeya Vidyalaya College of Engineering in Mechanical Engineering.
In college days he uses to top in every examination. He deserves to be on the list of most educated cricketers in the world. He was one of the best spin bowlers in Indian cricket team.
May also Like – Most Educated Cricketer in India.
Geoff Lawson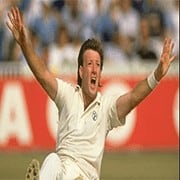 Geoff Lawson is a former Australian fast bowler and also former Pakistan cricket team coach. Geoff Lawson had to struggle a lot in order to play in Australia team. Geoff Lawson is very talent Australian guy his cricketing skills was amazing.
He is an expert optometrist with a bachelor of optometry from the University of New South Wales.
If he was not to be a cricketer, he can be a qualified optometrist.
Rameez Raja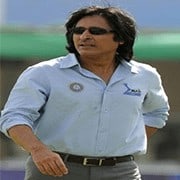 Rameez Raja was a former Pakistani opening batsman and he also got chance to be a captain of Pakistan team. He was one of the best Pakistani players in Pakistan team.
He completed his primary education at fabled Aitchison College.
Later, he went at Punjab University to master in business administration.
Although this degree helped him in future to get a higher post in administrative at Pakistan cricket board.
His career in cricket was bright after retirement he was known for his flowing commentary.
Ed Cowman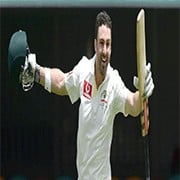 Ed Cowman is a young opening batsman in Australian team.
He completed his school education in Cranbrook School at Sydney which was considered as best elite schools in the country.
For higher education, he went to Oxford Brookes University in England.
He got a chance to be a financial analyst in the bank for a few days.
He also wrote a book titled "In the Firing Line Diary of a Season" read this book you would enjoy it.
Amay Khurasiya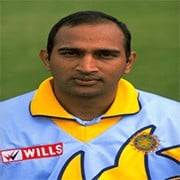 Amay Khurasiya is a left-handed batsman and slow left-arm bowler. He sacrificed his IAS officer job because he wants to play for Indian Cricket Team.
Before getting chance to play for India, he was an IAS officer. He got IAS degree when he was not playing for India.
Our young generation must learn from his story that "Your Talent Makes Your Way toward Success". Amay Khurasiya is an amazing person because he chooses his dream as a career.
Ravichandran Ashwin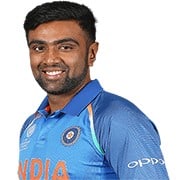 Ravichandran Ashwin is a one of the best off-spinner for the Indian team in the history. He struggles hard to play for India as his practice a lot to achieve success in cricket.
He was known as the bright student in his college days.
He studied at the SSN College of engineering in Chennai is also considered as one of the best engineering colleges in sub-continent.
Later, he also studied at exclusive ST.BEDE'S School.