Basically we know that India won first his world cup in 1983, but we ignore the struggle of one of the finest legendary cricketer. A role model for all cricketers we know him as 'ALL ROUNDER' in Indian cricket team. His full name is 'Kapil Dev Ramlal Nikhanj' born on 6 January 1959. Now a day, people knew him as 'Kapil Dev' and a legendary player.
He was a former Indian Cricketer and also a former captain of Indian team, one of the legendary players's for 'ALL THE TIME'. Under Kapil Dev captaincy India won the first world cup in 1983, he was the hero of that victory. In the list of all- rounder, Kapil Dev was on the top of the list a great all-rounder of all time. Kapil Dev basically situated from Haryana, he plays for Haryana in domestic level. People know him by his Nickname 'The Haryana Hurricane'
Kapil Dev Family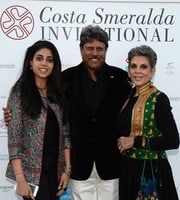 In Kapil Dev family, his father's name is Ram Lal Nikhanj from Dipalpur nearby Pakpattan, his mother's name is Raj Kumari from Sufi Saint Baba town in Pakpattan. Kapil Dev Studied at D.A.V School and later in 1971 he joined Desh Prem Azad. Earlier they live in Fazika but after partition between two Brothers they moved to Chandigarh, a Capital of Punjab.
Kapil Dev has four sisters, in his life lucky person to have his four sisters. He got married with Romo Bhatia in 1980. Kapil Dev has one daughter name 'Amiya' he came after one year of marriage.
Kapil Dev Bowling
In 19s Kapil Dev was on top for his fast bowling, a natural outswinger not easy to face Kapil Dev bowling. Basically batsmen get LBW (Leg before Wicket) or miss to hit as it result outside edge due to fantastic magical outswinger. His bowling skill broke all the record and made an unbreakable record for their competitors. In his era, he was famously known as 'Brillant Fast Bowler' for Indian Team due to his excellent bowling.
Indian cricket started growing because Kapil Dev started to take wickets in very quick rate. A bowler performance basically depends on his average rate, if the average is high it mean not much affective bowler, if the average rate is low that means particular bowler has great bowling skills. Usually Kapil Dev average rate has been less than 26, an economical bowler take more wickets and gives less runs. Kapil Dev's cricket career was on top because of his sharpness in bowling.
He made a record in test cricket after took 434 test wickets, a most by any bowler in his era. In the year of 1983 to 1986, India won the World Cup and World Championship Cricket they won it because of sensitive Kapil Dev bowling. He Bowled at the average of 20.39 and took 9 wickets in only 41 games. West Indies a defending team of his era, and also favorite team for Kapil Dev he loves to play against team West Indies reason beyond it, he took 89 wickets in 25 Test matches against West Indies which was recorded as the second highest against any team. Against Pakistan he took 99 wickets, average of 24.89 best against any Team.
In 1983, at Ahmadabad he took 9 wickets for 83 runs against West Indies. In the Calendar year 1983, he took 75 wickets in 18 Test matches, which is highest records apart from all Indian players, Kapil Dev bowling was one of the best bowling in the history of Indian cricket. KAPIL DEV BOWLING is become a ROLE MODEL for YOUNG FAST BOWLER.
Kapil Dev Record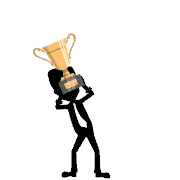 In the rankings of ICC cricket for all- rounder he is at 631st rank, which is an unachievable ranking.
He took 300 wickets in Test cricket a youngest player to do so.
He broke the record of Sir Richard Hadlee and become the highest wicket taker in the history of cricket.
Kapil Dev record set benchmark as a captain, he took a wicket haul in Test innings, one of the best bowling figure for the Indian captain "Kapil Dev".
He achieved all rounder double of 4000 test runs and 400 Test wickets.
Highest wicket taker in ODI he took 253 wickets he broke the record of Joel Garner.
He also scored highest ODI score batting at lower order.
He broke all records as an all rounder batsmen, bowler one of finest player in history on Indian cricket.
Kapil Dev Batting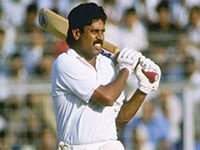 Kapil Dev is one of the best all rounder and middle order batsmen people known him because of his aggression in batting. He usually came to bat when the team in under pressure; it was very difficult to bat under pressure for players but no for Kapil Dev. He bats in middle order he likes to play in that situation his cricketing skills grow which benefits him. Kapil Dev scored many runs in the middle order his skill decrease when he usually plays at top order or any other position. He likes to play in the middle order that make him the strong man to play under any situation.
India won many matches due to his batting performance. He made his Test match debut in October 1978 against Pakistan. His ability and talent makes him best batsmen in Test match he plays in his own style.

For example, India is playing Test match against England at lord in 1990, Indian player struggling to avoid follow on as they loss nine wickets bad situations to avoid follow on and might be look like impossible to do so. In that situation Kapil Dev like to bat in under pressure he hit consecutive 4sixes to avoid follow on/ danger rolling on the head of Indian team captain. People like him because of his approach to batting in any situation; he avoided follow on in his own style.
Kapil Dev batting known by his aggression he made record of hitting most consecutive sixes in Test cricket. He played 131 Test matches, 181 innings, he scored 5248 runs and his highest total 163 at the strike rate of 94.76, average of 31.05. He scored 8 centuries and 27 half centuries. He played his last test match in March 1994 against New Zealand. Kapil Dev batting in ODI debut in the year 1978 against Pakistan. Well known aggressive batsmen due to his hitting power and aggression India won many matchs due to his best batting figures.
In ODI he scored 3783 runs in 225 matches at a strike rate of 95.07, average 23.79 best figure in ODI 175 runs. India won the World Cup in 1983 under his captaincy and also due to his all rounder performance. We cannot ignore Kapil Dev batting skill due to that India won the first World Cup in 1983, all credits goes to Kapil Dev. We were known to him as one of the best all rounder in his era.
"HE SET AN BENCHMARK FOR OTHER PLAYERS AND YOUNG CRICKETERS"